The Director General of the Industrial Zones Development and Management Ltd. (MAGZI) was received by the Representative of the United Nations Industrial Development Organisation (UNIDO) on Wednesday 17 May 2023 at the organisation's Office in Yaoundé.
Cooperation between MAGZI and UNIDO is in the pipeline. Cameroon, through its National Development Strategy 2020-2030 (NDS 30) and its Master Plan for Industrialisation (MPI), which is geared towards structural transformation, economic diversity and inclusive development, is fully in line with UNIDO's development objectives.
In the same vein, MAGZI, the State body responsible for the development and management of industrial zones, has long been keen to forge a partnership with UNIDO.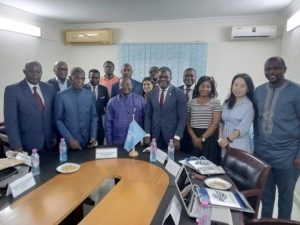 In fact, MAGZI's objective is to get the government to set up a Country Partnership Programme (CPP) with UNIDO, one of the priority areas of which will be the upgrading of existing industrial zones and the development of new industrial zones in line with international standards, and based on MAGZI's National Programme for the Planning and Development of Industrial Zones, which is currently being drawn up.
Following a general presentation of MAGZI by the organisation's Director General, Christol Georges MANON, the UNIDO representative, Raymond TAVARES, reassured MAGZI that it had come to the right place. "UNIDO is involved in the development of new-generation industrial parks, green economy and renewable energy," he said. Several pilot projects are currently being developed in this area. Raymond TAVARES also shared UNIDO's new vision, which is to boost supply chains in order to put an end to famine worldwide, develop industrial parks and combat global warming.
Partnership objectives
On the basis of UNIDO's stated objective of providing support for the development of industrial zones and eco-industrial parks, UNIDO-Cameroon has become MAGZI's privileged partner with a view to assisting it in its process of modernising and developing standardised industrial zones in Cameroon. The aim is to make UNIDO-Cameroon to formulate a Country Partnership Programme (CPP) which will take into account MAGZI's National Programme for the Planning and Development of Industrial Zones. Another underlying but important objective is to strengthen the operational capacities of MAGZI staff. In addition, UNIDO will provide technical expertise for the development of projects to create new industrial zones, technical assistance in mobilising funds to upgrade existing industrial zones, as well as a multi-faceted support granted to MAGZI in the creation of industrial zones in other localities.
Assuming that these objectives become a reality, achieve expected results, there is reason to explore more glorious prospects.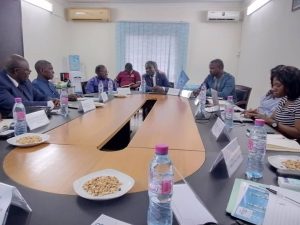 Cooperation perspective
Through the DNS 30 and the IMP (Industrialisation Master Plan), the government had selected a number of sub-sectors to make concrete the objectives set out in these strategic documents, including: energy, agro-industry, digital technology, forestry-wood, textile-manufacturing, leather, mining, metallurgy, hydrocarbons, petrochemicals, refineries, chemicals, pharmaceuticals, construction and engineering works. All these sectors will have to be developed on industrial sites built according to international standards. As such, the State of Cameroon is reinforcing MAGZI's position as an institutional development body with regard to the implementation of the IMP.
In that light, it is stated that: "as part of the implementation of the IMP, MAGZI will ensure the development of special economic zones promoted by the State".